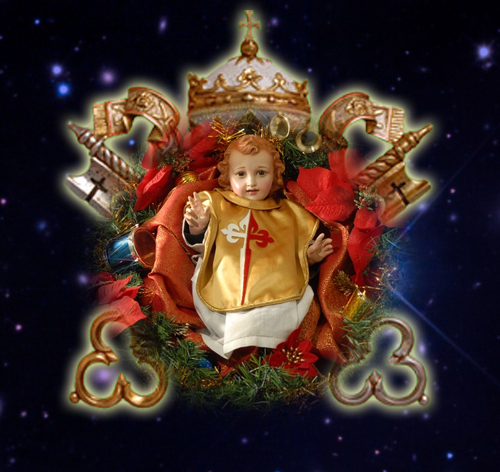 The Christmas Season Is a Time for Joy and Gratitude - Abbot Guéranger, O.S.B


This is not the season for sighing or for weeping, for unto us a Child is born. He for whom we have been waiting is come, and He is come to dwell among us.

Great and long was our suspense; so much the more to let us love Him. The day will too soon come when this Child, now born to us, will be the Man of Sorrows, and then we will compassionate Him; but at present we must rejoice and be glad at His coming and sing around his crib with the angels. Heaven sends us a present of its own joy; we need joy, and forty days are not too many for us to get it well into our hearts. The Scripture tells us a secure mind is like a continuous feast, and a secure mind can only be where there is peace; now it is Peace that these blessed days bring to the earth; Peace say the Angels, to men of good will.

Intimately and inseparably united with this exquisite mystic joy is the sentiment of gratitude. Gratitude is indeed due to Him who, neither deterred by our unworthiness nor restrained by the infinite respect that becomes His sovereign Majesty, deigned to be born of His own creature, and have a stable for his birthplace.

Oh! How vehemently must He not have desired to advance the work of our salvation, to remove everything that could make us afraid of approaching Him, and to encourage us by His own example, to return, by the path of humility, to the heaven we had strayed from by pride!
Gratefully, therefore, let us receive the precious gift, this Divine Babe, our Deliverer.