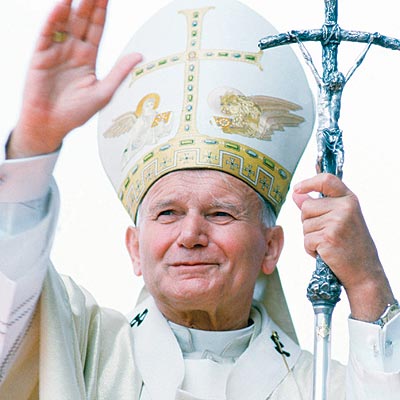 The crisis in Catholic Christian faith
Even among many Catholics who still identify themselves as such, there is a remarkable weakening of faith in God as a person, and consequently of faith in Christ as Son of God. They also fail to see the
Church
as a sacrament, an objective, not-to-be- manipulated gift from him. This is why, all too often, interior life or spirituality is equated with philanthropy and
socio
-political action in the
cause
of peace, justice, ecology and so forth, and why some people regard prayer, meditation and
lectio
divina
as lacking particular importance.
Some lay people too, engaged in parochial, diocesan and national church structures, exhibit this secularized
forma
mentis
, as also do some males and female religious who get more and more involved in social mission, which they often identify with
their
actual work as missionaries.
The publication of the new
Cathecism
of the Catholic Church cannot fail to reassure and strengthen those of the faithful who have lost their bearings in the
theological
fragment of these latter years, and to bring back to the genuine sources of the faith those who have gone astray after false prophets.
In point of fact, studying theology, being a believer and feeling
onself
to be an active member of the Church are three components which students
sometimes
find hard to integrate into
their
lives. We must not over dramatize this: to go through crisis can even be salutary and positive, inasmuch as it can make one's faith more mature and foster responsible
Church
membership. For this to happen, however, there must be careful pastoral support.